Cheaper Than Dirt's Machete 5-Pack


The machete has become an iconic bladed weapon, the basic Colombian style often associated with drug cartel movies, and most recently zombie hunting.

Because the machete is common in many tropical countries, it is often the weapon of choice for uprisings. For example the Boricua Popular Army are unofficially called Macheteros because the machete wielding laborers of sugar cane fields of past Puerto Rico. In the zombie uprising the machete will also serve as swift symbol of Zed decapitation.


CTD's 5 Steel Blade Machetes (new item)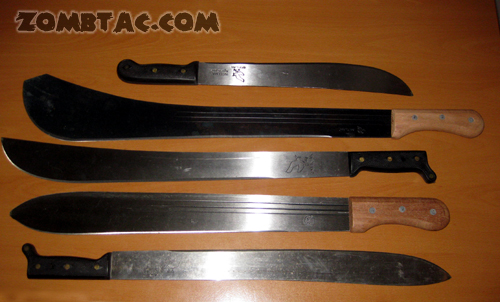 We at Zombtac love machetes almost as much as our Bourbon. So when we saw a new mysterious 5-pack of unnamed machetes being offered by CheaperThanDirt.com (CTD), at less than $20 for the whole lot, we just couldn't resist! (top to bottom approx.; 19.5", just over 30", 27", 27", 25")





"3 Z's!" -Zombtac.com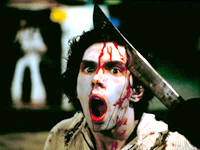 Dawn of the Dead's (Romero, 1978) "Machete Zombie".

We received the machetes bundled in plastic wrap (each with its own plastic sleeve). Although CTD's product picture (see below) shows a couple machetes with a US flag, all of the machetes in the 5-pack were made in Columbia by Incolma, the number 1 manufacturer of machetes in the world. 4 of the machetes were the Gavilán Colora´o brand. (see actual pictures below)http://www.incolma.com

Colombian machetes are the most iconic of all variations, so we're happy with that. These are basically hardware-store level rough utilitarian machetes. They appear to be full tanged, and as pictured either have a plastic or wood handle. The blade is sharpened for rough use, and noticeably trails off in the points, but can easily be resharpened (they come sharp enough to hack, but can be improved upon). The two larger plastic handled ones had a pre-drilled hole in the handle for a lanyard.

Research shows that GAVILAN® machetes are made with decent quality British steel, so there's that.

At about $3.99 per machete (plus shipping, which CTD is known for overcharging, in the opinion of many) we love them.
Cheaper Than Dirt® Product Description (DBA-858) Five Machetes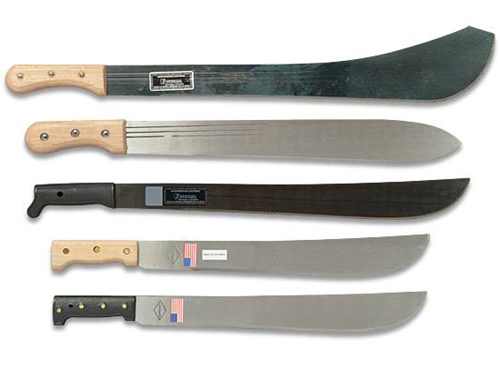 http://www.cheaperthandirt.com/DBA858-1.html
Manufacturer: 37134
Item: DBA-858
Five Machetes Bargain package of five heavy-duty machetes with different blade styles and lengths; the handle styles also vary. Steel blades will chop through the toughest brush, the ultimate survival tool!
$19.93


(more pics below)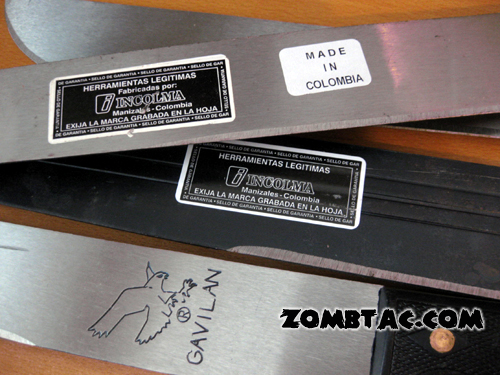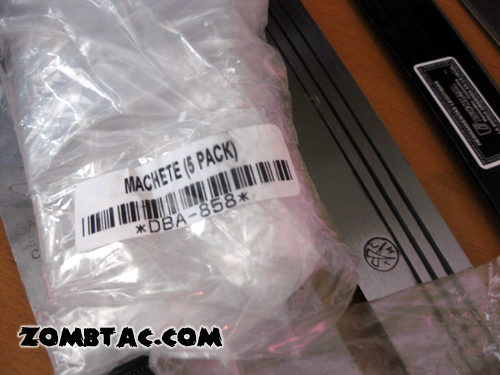 Disclaimer:
Any information contained herein is strictly for entertainment purposes. Zombtac.com does not endorse or recommend any actions by untrained individuals and assumes no liability from misuse of this information. Always consult Federal, state, and local laws, regarding firearms and target shooting.