DSI Complete Ultra-light Upper Receiver


There's a Dark Storm on the horizon. NY-based Dark Storm Industries (DSI) has brought some great product to the AR platform, from parts to receivers. Their passion for the platform as well as their strong efforts for ban state options are a welcome gust in the industry.

DSI 16" Typhoon Keymod Rail AR-15 Upper Receiver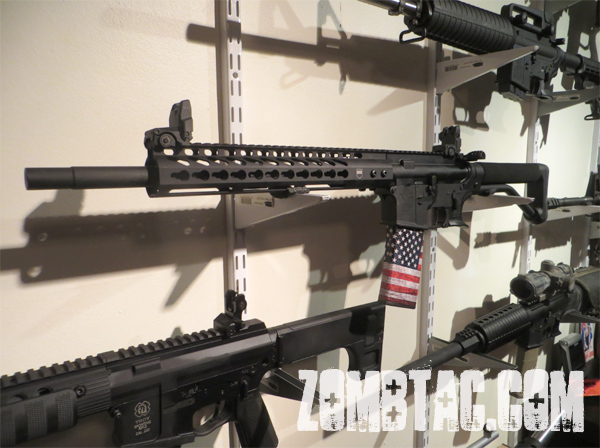 A light weight 5.56mm upper with quality features at a great value makes a great platform for a Zed picker.
5/19/2015: online at DSI: $599.95 built to order.






"4 Z's!" -Zombtac.com

When looking for stylish and functional components on a quality build, and at a value, you need to look no further than this offering from Dark Storm Industries (DSI). The DSI 16" Typhoon Keymod Railed upper receiver is a great bargain for a sleek light-weight upper, that has the fit, finish, and performance equal to that of many much higher prices uppers. The slim ultra-light Keymod 12" profile is one of the nicer rails of it's kind we've got our hands on and the other features that include a micro gas block and a Spec Ops Gen 2 charging handle complete the stance on this very streamlined shooter. The quality, fitment, and maching is excellent and the DSI shield branding on the rail, handle and shell deflector (along with charging US flag) are an aesthetically nice touch with out going over the top. All along, a great value for the features, quality and general set-up.

Zombtac range report coming soon.


DSI Complete Upper, CODE: DSI-UC-TY5-N-BLK
- DSI Forged Upper Receiver w/ Forward Assit and Ejection Port Cover
- M16 Bolt Carrier Group
- Spec Ops Gen 2 Charging Handle
- DSI Ultralight Narrow Profile Keymod 12" Forearm
- Micro Gas Block and Carbine Gas System
- 16" M4 Profile 5.56 Non-Threaded 1:9 Nitrite Barrel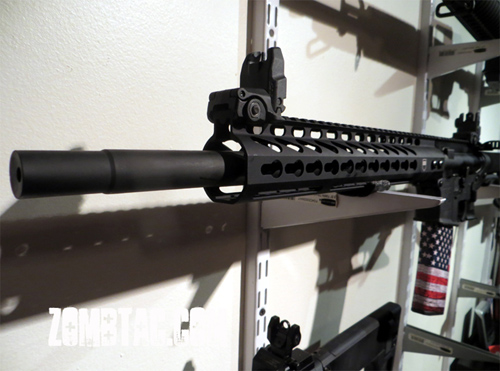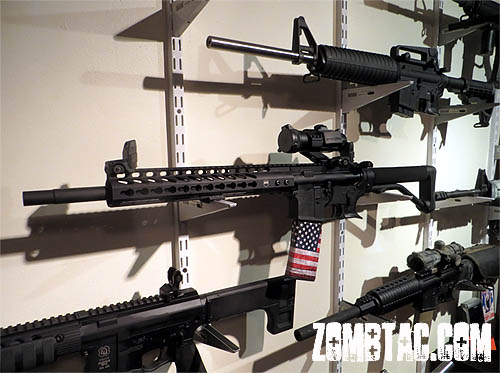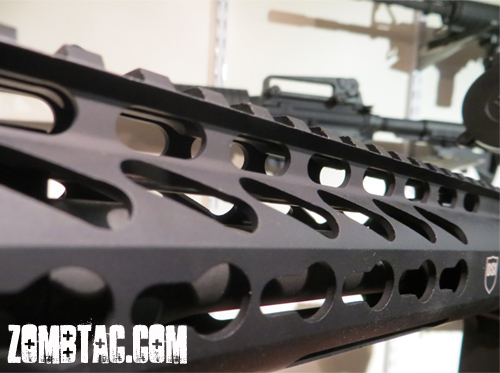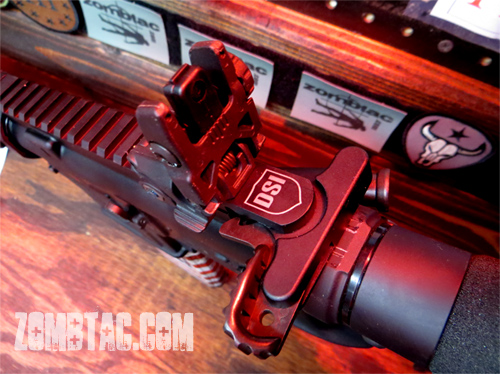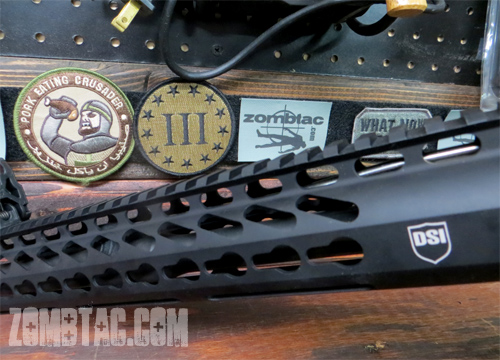 Disclaimer:
Any information contained herein is strictly for entertainment purposes. Zombtac.com does not endorse or recommend any actions by untrained individuals and assumes no liability from misuse of this information. Always consult Federal, state, and local laws, regarding firearms and target shooting.