Product Review: Plano XXL Sports Trunk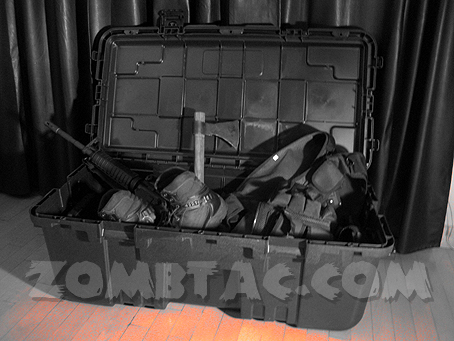 Plano's XXL trunk is a valuable component for any operator.





"3 Z's!" -Zombtac.com

Plano has made a name in sporting goods for their affordable yet durable plastic rifle cases and tackle boxes. The Plano XXL Storage trunk (Model No. 1819) follows suit. The particularily cool bonus about this durable affordabley-priced trunk is it's tactical look. It's as though Plano modeled it for the "tacti-cool" set.

The bottom-line is that it is a lightweight, practical trunk with several useful features at a great price point.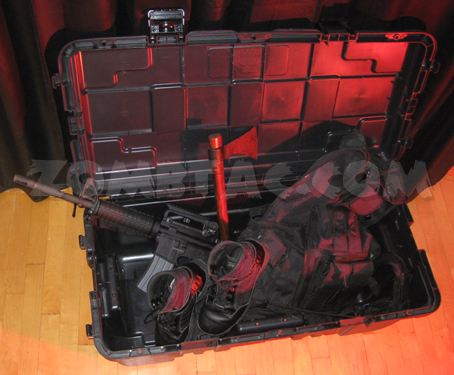 Trunk loaded for rollout: AR-15, Tactical Vest, Magnum Tactical Boots, and throwing axe. All will fit with ample space remaining.

Available in Black or Camo. 3.7 cubic feet/27.4 gallons - 37.75"x18.25"x14". Stackable. Lockable in 3 places. 4 latches. Built-in wheels. Molded tie-down brackets. Tacti-cool design. Made in the USA.

Buy Plano XXL Trunk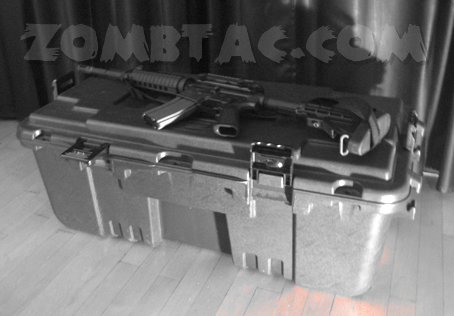 Practical and Tactical!

Zombtac Jeep featured with the Plano XXL trunk on rear deck.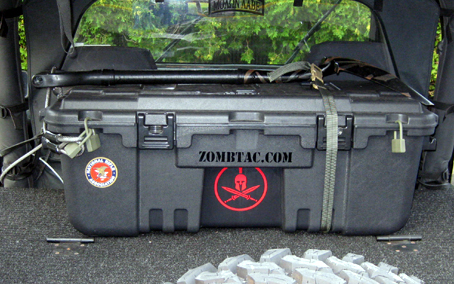 The trunk features 3 padlock holes on the front, as well as molded hooks on the side, which in this example were drilled for bungee hooks. The molded impressions provide a good grasping point for straps (in this case to hold a shovel).