ZombieSlayer AR-15


Zombie ammo, zombie camo, decanters, action figures, and even a Disney Show. The Zombie marketing fad is strong. But be prepared, be it in zombie fashion, because killing Zeds never goes out of style.


Black Rain's ZombieSlayer makes the cover of CTD's latest catalog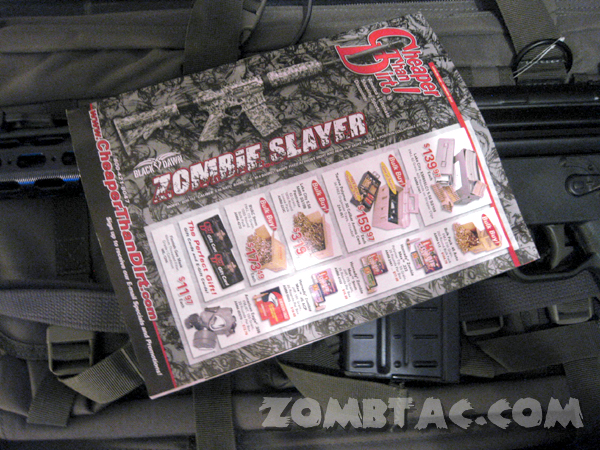 The 2012 wave of zombie marketing continues, as Black Dawn's Zombie Slayer AR-15 makes the cover of the popular outfitter catalog of Cheaper Than Dirt (Jan. 2012).

Black Dawn Armory has marketing a zombie camo version. We at Zombtac have also embraced the idea, with our Z.45 Carbine.
The Zombie Slayer Edition retails at $1,499.00 chambered in 5.56 NATO with a 1:9 twist, and can be purchased directly from Black Dawn or Cheaper Than Dirt.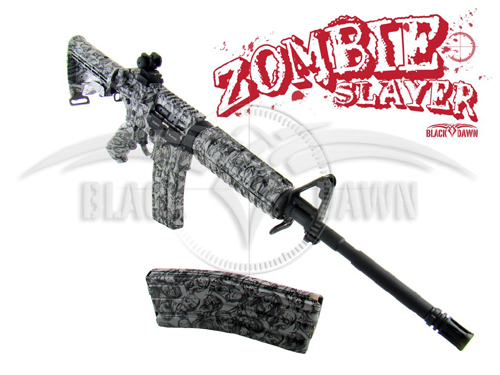 Disclaimer:
Any information contained herein is strictly for entertainment purposes. Zombtac.com does not endorse or recommend any actions by untrained individuals and assumes no liability from misuse of this information. Always consult Federal, state, and local laws, regarding firearms and target shooting.